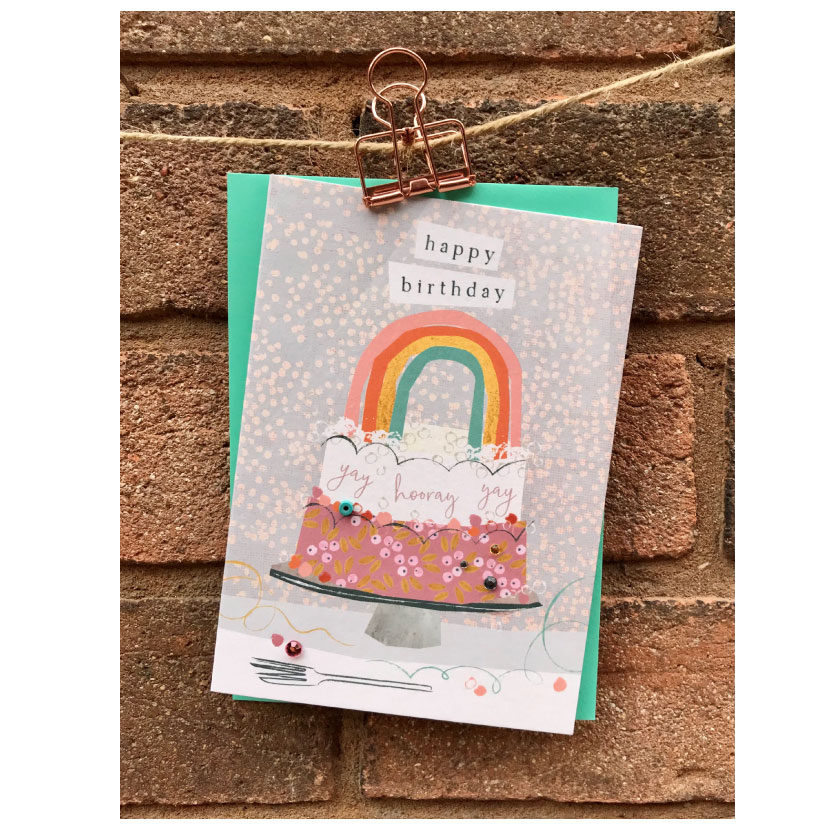 Happy New Year!
A strange start to the year lies before us with shops closed and no trade fairs to prepare for. One thing that remains the same is our January launches of new products. In addition to lots of new designs to existing ranges, we also have a brand new card range, Amelia which we are very excited about. Designed by the talented Emily Hauck 'Amelia' is a gorgeous, hand finished new range of greetings cards, sensitively illustrated and punctuated with positivity. The range focuses on the female send and designs include rainbow cakes, a camper van and picnics in the great outdoors as nature is celebrated alongside the welcoming in of warmer days. Emily is also credited for designing one of our best-selling men's range 'Cobalt'. Each design is lovingly finished by hand with sparkly gems and wooden beads.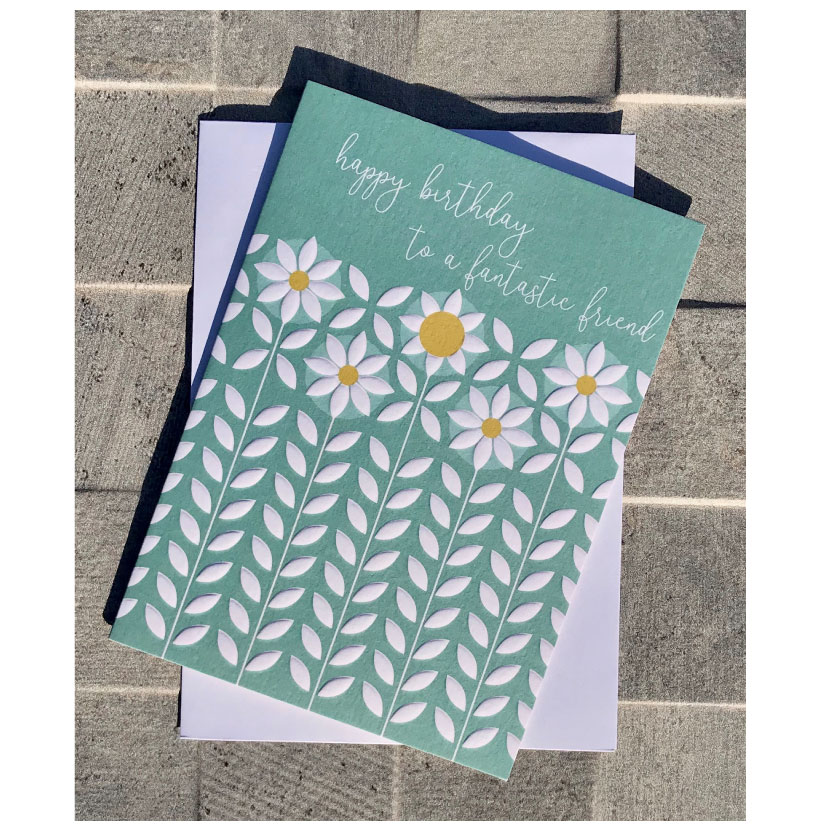 The restrained contemporary 'Geometrix' range sees exquisite new designs employing a sophisticated palette with beautiful deep embossed elements. Simple, stylish and beautifully modern, the range now includes, thinking of you, new home and get well titles complimenting the blanks and birthday selection.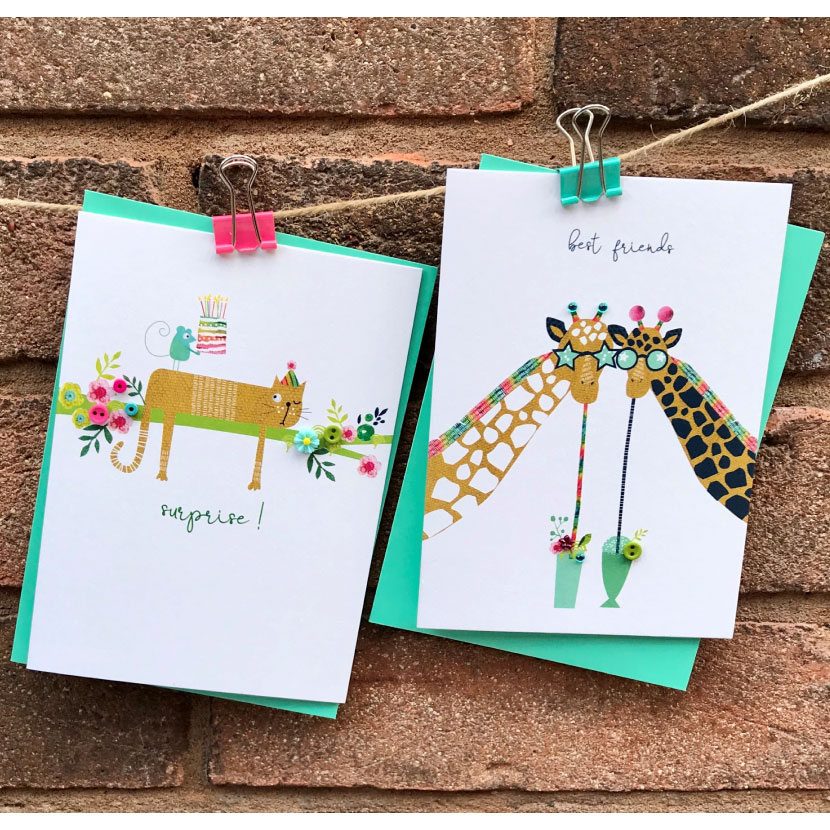 The fun, colourful 'Armadillo' range also sees additions extending across occasions. Zebras and penguins on scooters and milkshake drinking giraffes, what's not to love! All with colourful, textured elements that nod to our textile design roots. Hand finished with sparkly gems and wooden beads.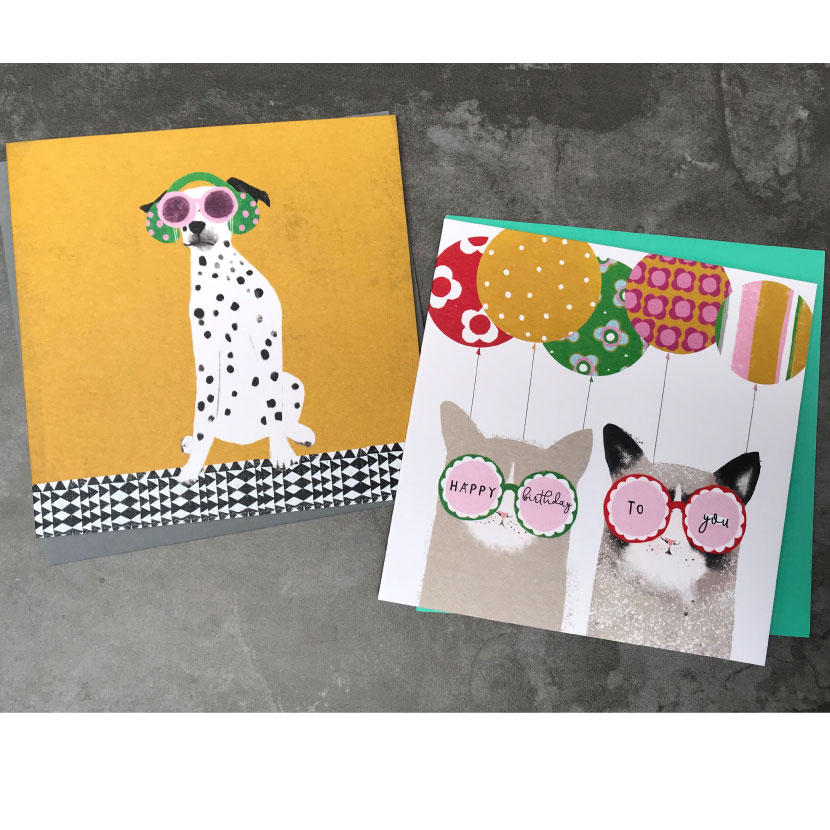 The popular 'Margo' range goes from strength to strength, full of colour, fun and mischief. Now at 55 in the range this favourite continues to grow in size and popularity.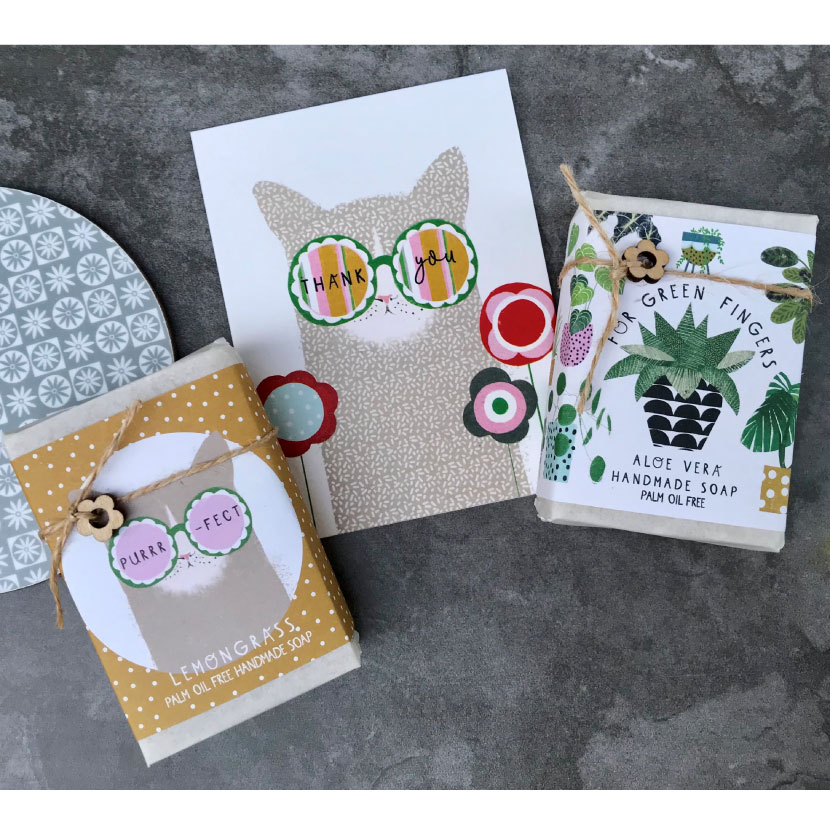 And last but by no means least we have ten gorgeous new additions to our handmade soap range. All handmade in the UK with 100% natural ingredients the new designs feature uk animal themes alongside Margo designs. All beautifully tied up with string and finished with a bespoke custom made wooden flower!
All cards are printed on 350g FSC board, supplied with an FSC envelope and made entirely in the UK...with love.
We hope you like them!
Sara & Sarah x