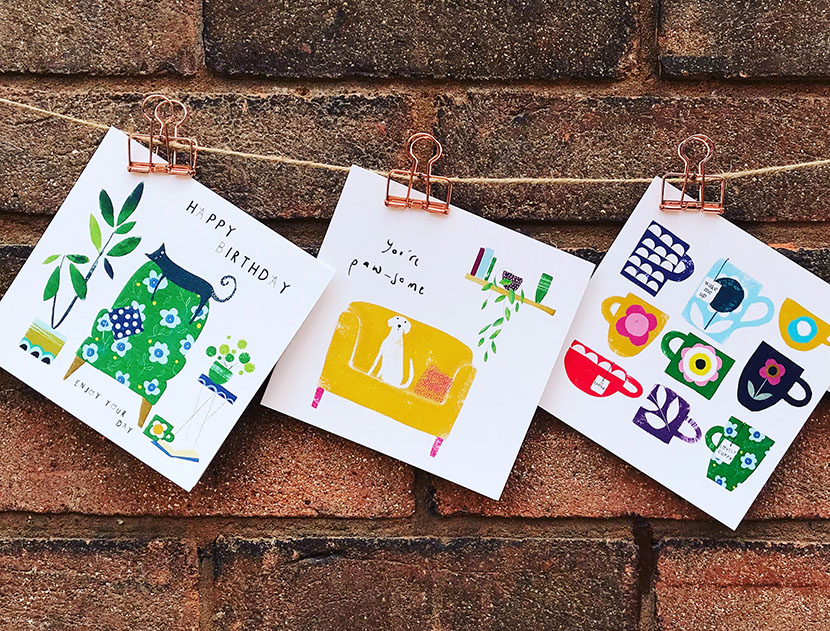 We hope you are safe and well.
We are very excited to bring you our lovely new range we have been busily working on... M A R G O.  
Beautifully illustrated and popping with colour and pattern, there are 34 gorgeous designs to chose from, 
reflecting on the modern home and the animals within.  These are all printed on really heavy 350g FSC board from Scotland, 
packed with a FSC envelope & supplied wrapped in a recyclable cello.  They are proudly made entirely in the UK, 
from concept to completion.  
We hope you like them as much as we do! 
x