Just back from a fabulous Progressive Greetings Live show in Islington, London. Lots of new things have been added to the Cinnamon Aitch collection -
Four gorgeous eco friendly soaps. All palm oil free, vegan no plastic and no chemicals, made by hand in the UK. Orangutan, ocean, rainforest and planet friendly. Wonderful gifts.
Also, a brand new range, Aurora, a little card range designed by Emily Hauck. 12 designs, foiled with gorgeous antiqued gold hotfoil.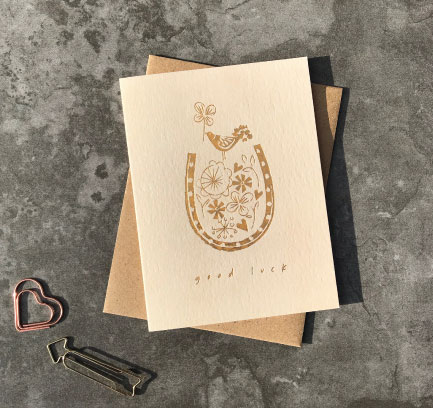 Plus lots of additions to our top ranges...Cobalt, Este Macleod, Claire Picard, Piccadilly Extra Large and Quirky Bird notebooks and coasters.
All available online now.