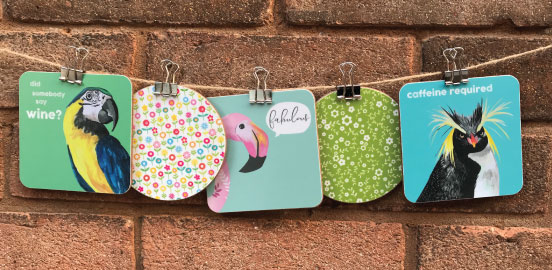 It's that time of year again & we have soooo much to show you!!!
We have three brand new card ranges - 'Copper Moon', 'Button Up' and 'Framed'. Plus lots of additions into the best selling ranges....
Piccadilly, Gypsy, Extra large Piccadilly, Cobalt, Gift bags, notebooks, Claire Picard and Quirky Bird.
But we also have some new gift products that we've been keeping under wraps to launch at our next trade show, Top Drawer. Hand made soaps, coasters, tea towels and mugs!!!! All based on our fabulous 'quirky bird' and 'cherry blossom' ranges.
Here's a sneaky preview...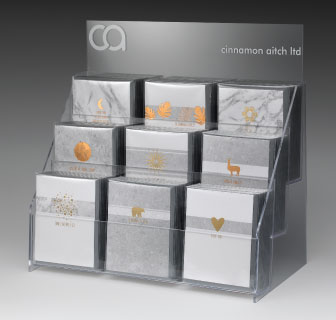 If you can make it to the show we can show you the full range. 13-15th January, Olympia, London. Stand X46. Come & take a look, and have a smell of the soaps!
If you can't make it to Top Drawer, or aren't a trade buyer, don't worry, we'll be letting you all know about it all after the show. Look out for details on Instagram, Facebook, Twitter & here on the website. So very exiting!!!